It is true that nobody on this earth can love you more than your parents. Parents are the foundation of your life. They give birth and nurture the children to more than just the best of their abilities. Parents play the role of a teacher, guide, philosopher, friend, and mentor. All they want is your smiling face and for that, they can go to any extent. Parents are the incessant store of love and happiness and that's why only a few words cannot justify the significant role of parents in life.
Parents Day is celebrated on the 4th Sunday of July and this year it is on 28th July 2019. This special day is dedicated to all the loving and caring parents across the world. Parents Day Celebration is all about appreciating the parents for their commitment to strengthen the family bond and to create an atmosphere of happiness, love, and understanding. 
The title of this blog suggests "green gifts" for parents and that's because just like your parents, these green plants know only to give. Both parents and green plants give oxygen and make life bearable. Plants are evergreen and so is the love of parents. Just like the plants – your parents also remove toxins from your mind – isn't it?
Here are some of the best green gifting options from Ferns N Petals to present to your parents on this upcoming parents day.
Gold Syngonium In Concrete Pot & Accessory Holders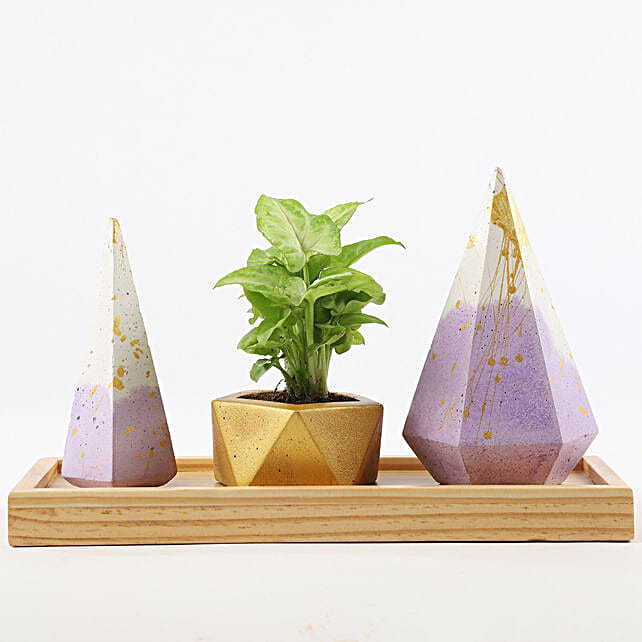 Syngonium is one of the best indoor plants that reduce indoor air pollution, eliminates volatile organic compounds (benzene, formaldehyde, xylene, and toluene), enhances humidity, and mitigates the airborne microbes. This refreshing plant is available in a beautiful concrete planter. Additionally, there are also two accessory holders made of concrete. 
Foliage Plant Combo In Grey Concrete Pot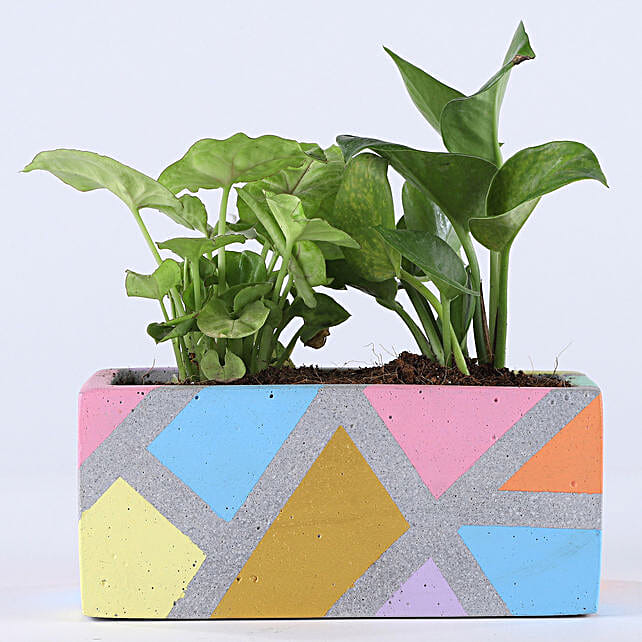 A rectangular concrete planter with vibrant color play is holding two lively foliage plants – money plant and Syngonium plant. The benefits of Syngonium plant is explained before. Money plants help in reducing stress and inducing sleep. It is also said that keeping the money plant at home promotes financial prosperity.
Syngonium Plant In Recycled Grow Bag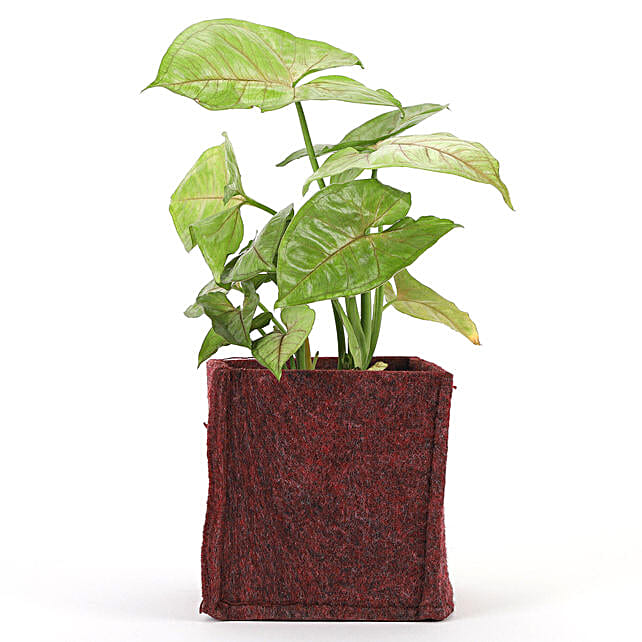 The prime USP of this plant is the recycled grow bag where it is kept. Recycled PET or Polyethylene Terephthalate is used to make this pot and it comes with great advantages. This grow bag or pot is Bisphenol A free. This bag releases heat which works as a natural insulator. This bag also drains out excess water and keeps the soil fresh all the time. It also air prunes the root structure & stops root circling. This bag comes with a shelf life of 5 years and repotting is also easy. It will be a great parents day gift.
White Pothos Plant in Coconut Husk Pot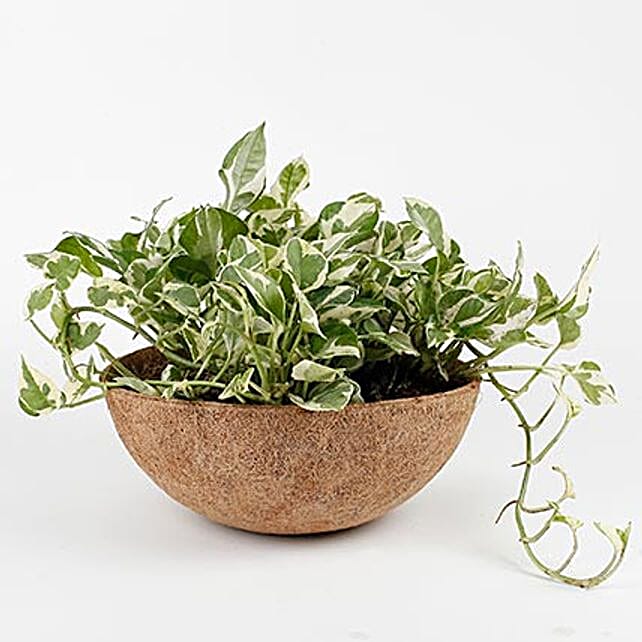 White Pothos is one of the low-maintenance plants. This plant filters formaldehyde, benzene, and carbon monoxide from the air. It also helps in eliminating bad odors. When your eyes are tired after looking into a computer or TV screen for a long time, then, pothos plant can alleviate that irritation. This plant is available in a coconut husk pot. Unlike plastic planters, this one is eco-friendly. The best thing about this bio-degradable pot is that it doesn't heat up much and thus doesn't require much watering.
Haworthia Cooperi & Attenuata Plants in Concrete Pots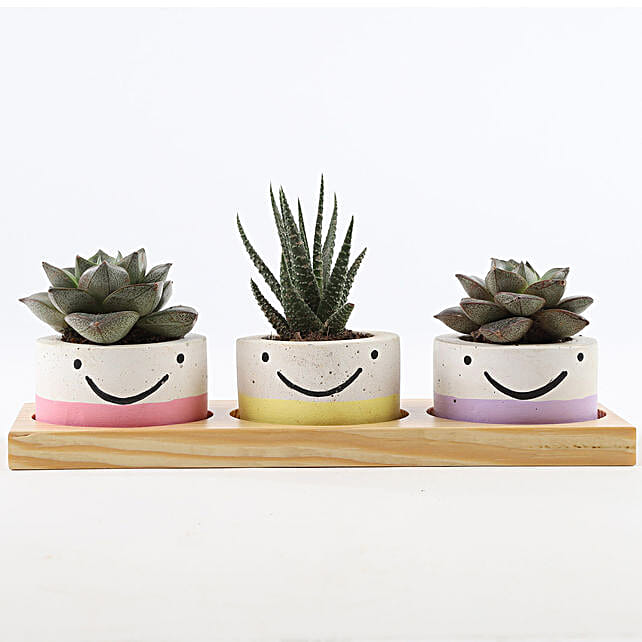 Cactus plants add to the gorgeous home décor and that is one of the prime reasons behind their huge demand. In case your parents love them, you can get this beautiful combo of succulent plants available in concrete pots. The concrete pots come with a smiley sign and would make the home décor quite friendly and warm.
2 Layer Bamboo In Designer Ceramic Pot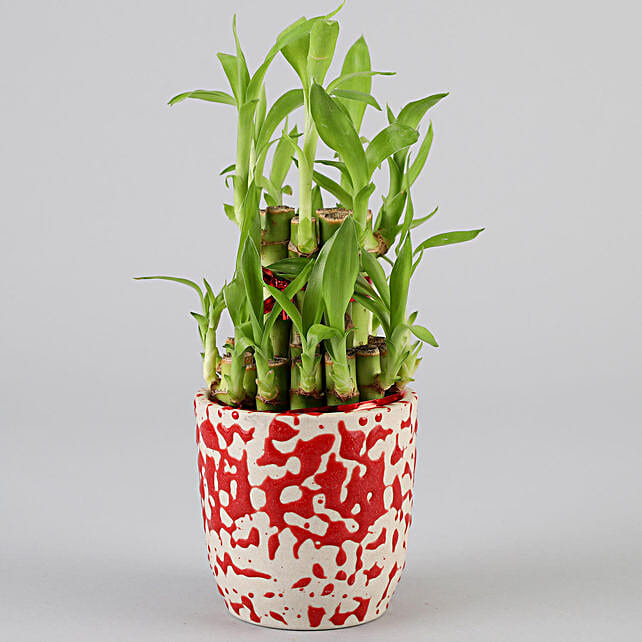 Lucky Bamboo is a Feng Shui plant that promises to promote love, harmony, balance, financial growth, good health, and looks after the overall development of the keeper. A lucky bamboo plant would thus be a nice gift idea for parents day. The designer ceramic pot is adding an extra layer of beauty and brightness to this plant. 
Golden Money Plant In Black Foldable Pot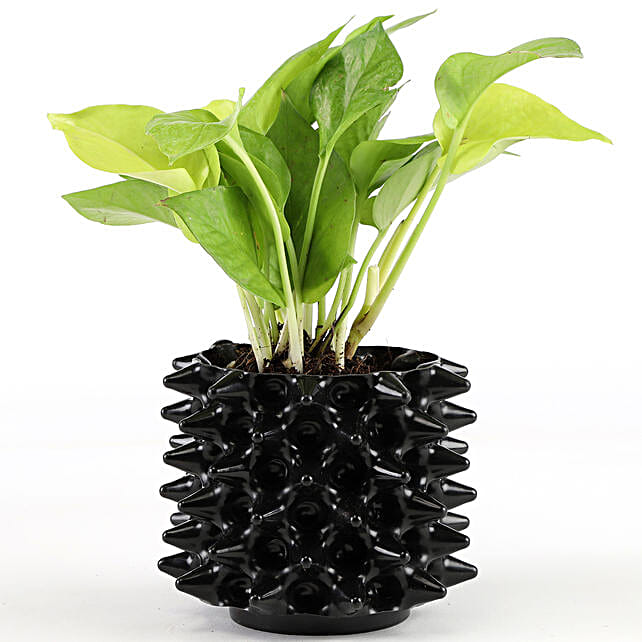 The benefits of a money plant are already discussed above. So, what is new about this plant gift here? It is the new, innovative, and stylish black foldable pot. This light-weight and durable planter come with a vapor lock technology that feeds the plants in the evening. This parents day, get something out of the box to your parents.