6 Banana and Pecan Cupcakes by FNP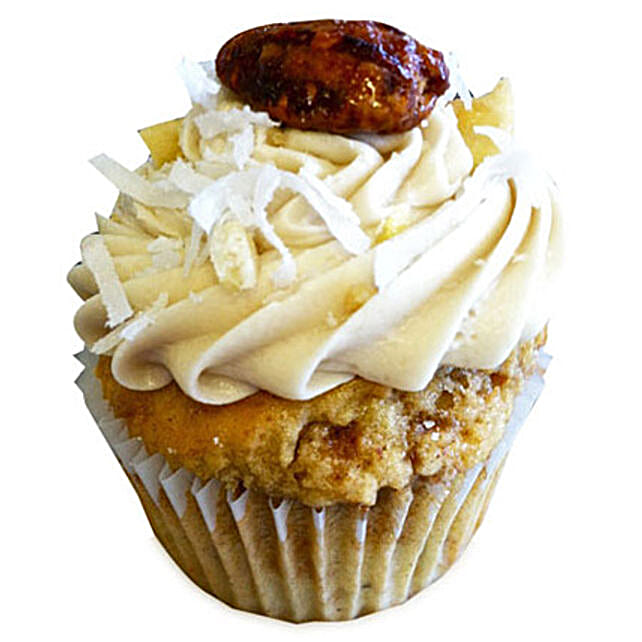 Your is our promise!
No frowns. If any, we'll tilt the curve
Description

It's amazingly moist and slightly squidgy, dotted with crunchy pecans which complement the wonderful banana flavour perfectly. Get home 6 pieces of these amazing Banana Pecan Cupcakes topped with sour cream forsting and give a flavourful treat to your friends and family.
Please note that the images used are for display purpose only and may vary from the original product. This product cannot be combined with other gifts or flowers & will be delivered separately.