Cute Chocolate Cake 1kg by FNP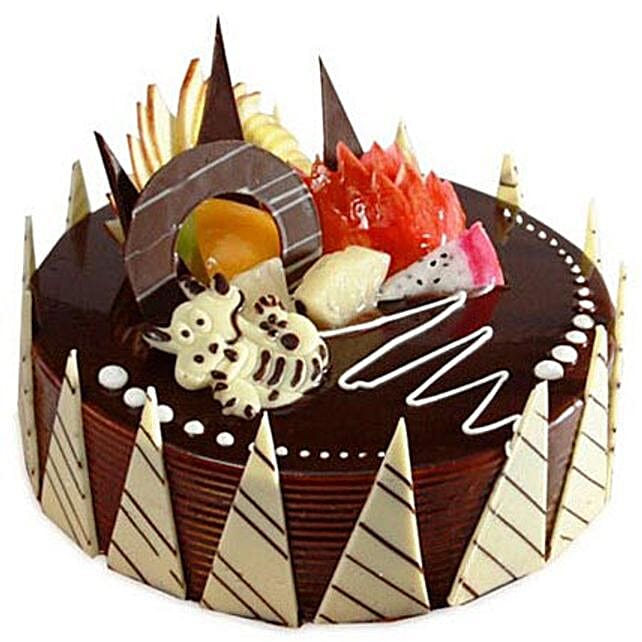 Your is our promise!
No frowns. If any, we'll tilt the curve
Description

The chefs have prepared this Cute Chocolate Cake for the young chocolate-lovers who want more than just flavor. This cake has attractive design of a dragon and garnished with tasty white and brown chocolate in the most beautiful manner to grab everyone's attention.
Disclaimer: This product cannot be combined with other gifts or flowers and will be delivered separately.