Colorful Clay Diya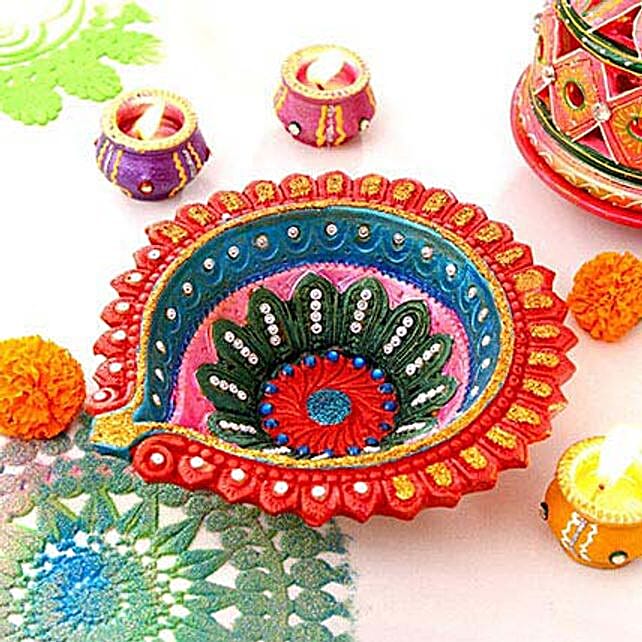 Your is our promise!
No frowns. If any, we'll tilt the curve
Description

Here we have brought a beautifully painted clay diya with batti for your bright Diwali Celebration. During Diwali, we lit up our home with the brightest lights and thus a clay diya would be the perfect kind of gift to greet your friends and relatives. Let the light of love, hope, and positivity make your life a better one.

Your Gift Contains:

Painted Clay Diya with Batti Size: 7in X 6in X 1.5in (l x b x h)

Delivery Information

Keep it away from children.

Ensure there is no flammable material around.